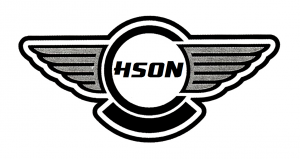 ---
Welcome to our website. The HSON (Heritage Springer Owners Netherlands) was founded in 2016 with the aim of gathering as many people in the Netherlands and Belgium as possible with a Harley-Davidson Heritage Springer and organizing a convivial weekend annually. Springers are living legends given the eccentric, nostalgic model and the limited production numbers.
By 2017, it was 20 years since the FLSTS was introduced; something to celebrate. On the weekend of 19-20 August 2017 we organized the first edition of the Springer Rally. With 38 participants a success.
The preference soon went to a 3-day weekend. On 17-18-19 August 2018 we will organize the Springer Rally 2018. For the first time we invite foreign Springer riders to our rally as well.
Also follow our Facebook page (with 10,000+ followers).
With kind regards,
Joris te Lindert
Olav van Woudenberg
---