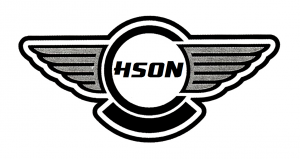 ---
Welcome to our website. The HSON (Heritage Springer Owners Netherlands) was founded in 2016 with the aim of gathering as many people in Europe as possible with a Harley-Davidson Heritage Springer and organizing a convivial and fun weekend annually. Springers are living legends given the eccentric, nostalgic model and the limited production numbers.

By 2017, it was 20 years since the FLSTS was introduced; something to celebrate. In August 2017 we organized the first edition of the Springer Rally. With 38 participants a success. Check the amazing photo album and video.
The preference turned to a 3-day weekend. On August 17 – 18 – 19 we will organize the Springer Rally 2018. You can only participate after registration. For the first time we invite foreign Springer riders to our rally as well.
Follow our Facebook page (with 15,000+ followers) for additional info, great photo's and video's.
With kind regards,
Joris te Lindert
Olav van Woudenberg
Rein Bouman
Marc Lakke
---