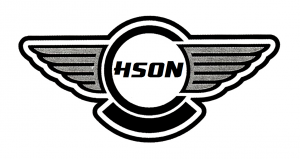 ---
Welcome to our website. The HSON (Heritage Springer Owners Netherlands) was founded in 2016 with the aim of gathering as many people in Europe as possible with a Harley-Davidson Heritage Springer and organizing a convivial and fun weekend annually. Springers are living legends given the eccentric, nostalgic model and the limited production numbers.

In 2017, it was 20 years since the FLSTS was introduced; something to celebrate. In August 2017 we organized the first edition of the Springer Rally. A great success. 2018 and 2019 followed and we welcomed many foreign Springer riders to our rally as well.
We hope to see you (again) on August 14, 2020.
Follow our Facebook page (with 19,000+ followers) for additional info, great photo's and video's.
Contact : hsonspringers [at] gmail.com
---