---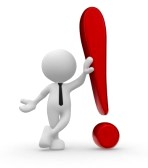 Explanation, terms and privacy
•  Fill in all information correctly and you will receive a confirmation and we will get back to you.
•  When submitting this form you sign up for the 3-day Springer Rally 2019 on June, 14, 15 and 16 and you agree to transfer the one-time fee for this weekend (€ 195,- per person). Your participation will be final after payment.
•  You can participate in this exclusive weekend with a Heritage Springer / Springer Classic (FLSTS/I/FLSTSC/I – 1997-2003, 2005-2007) and, as an exception, a Cross Bones (FLSTSB – 2008-2011). You can not, in principle, participate with a FXSTS, custom made choppers, etc., or this should be in consultation.
•  You can not participate in the Springer Rally with a motor other than the one you registered with.
•  Participation is entirely on your own accountability and therefore the organization can not be held responsible for any calamities.
•  Your personal data is only collected and processed to provide the information you requested or to achieve the desired service.
•  Your personal information is not disclosed to third parties or for third party marketing purposes.
•  You will not receive unnecessary mails or telephone calls from us.
---
If this is the first time you are participating, please send us a photo of your motorcycle by email.
If you do not want to sign up at the moment, please contact : hsonspringers [at] gmail.com
The registration closes at the end of April 2019. Don't wait too long.